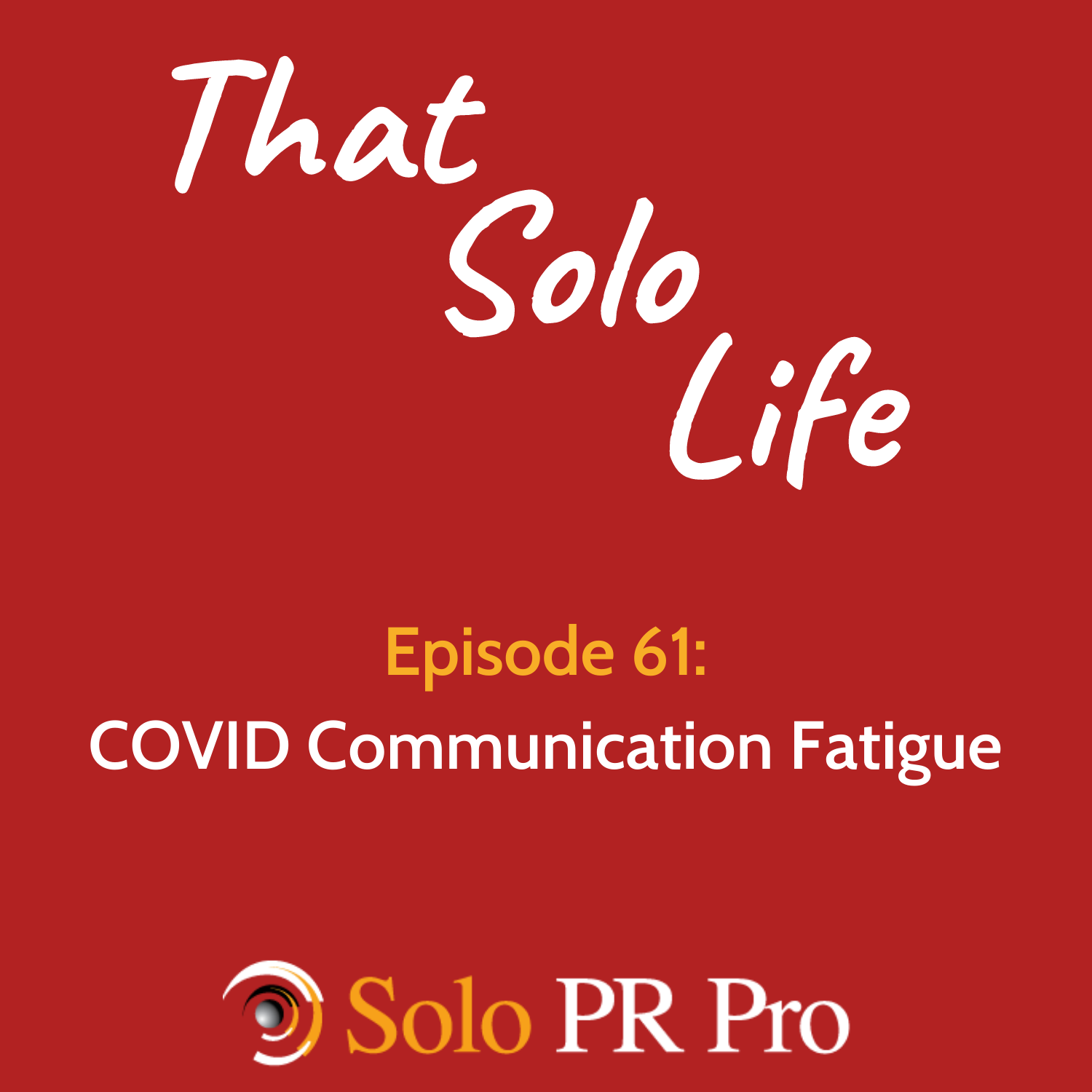 We are in the sixth month of the COVID-19 pandemic, and we know that you as a communicator and the audiences you serve are tired. And yet, we need to continue crafting and sharing messaging effectively, to cut through the (sometimes subconscious) inclination of our audience to tune out.
In today's episode we talk about ways we can approach our communications strategies and messaging with a new perspective.
How about you? How are you keeping your messaging fresh and effective right now? Tell us at soloprpro.com.